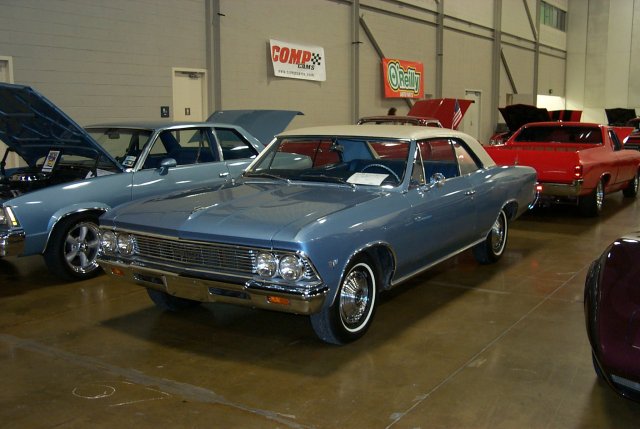 Original 283 powers this Mist Blue w/Beige vinyl topped Malibu.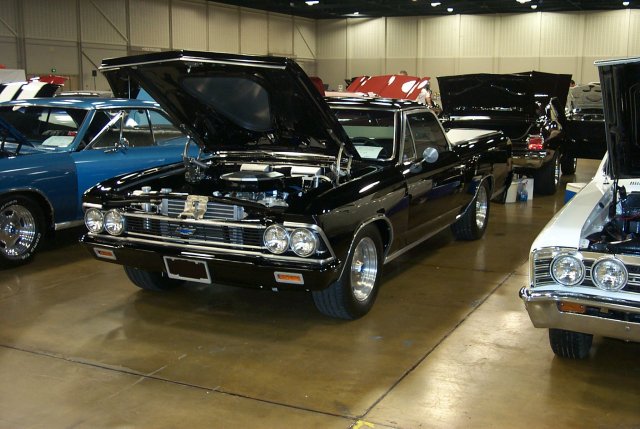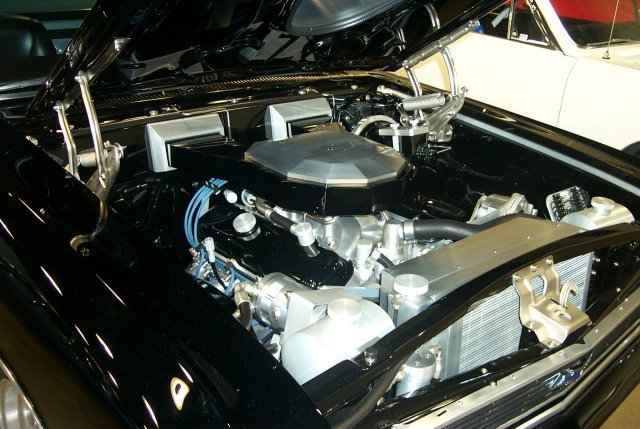 John Bendenbender was back this year with both his 66 Chevelle and 66 El Camino. The attention to detail on these two cars is impossible to put into words. Apart from the flawless blue paint on the Chevelle and the black on the El Camino, the number of handmade aluminum pieces is a sight to behold.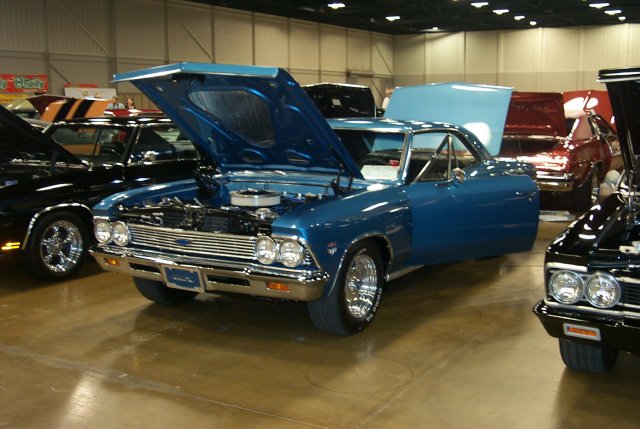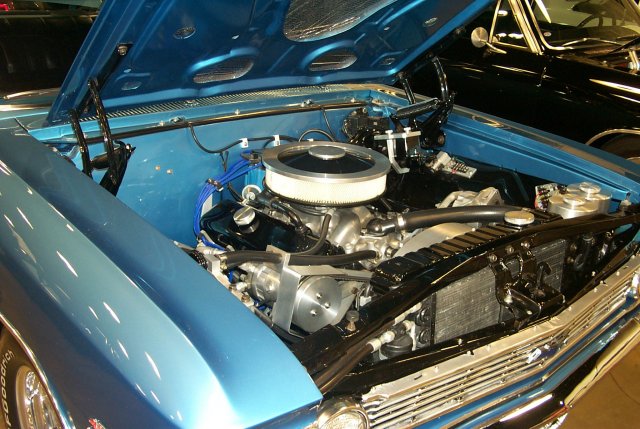 Ok, will you have your red convertible with a red or white interior?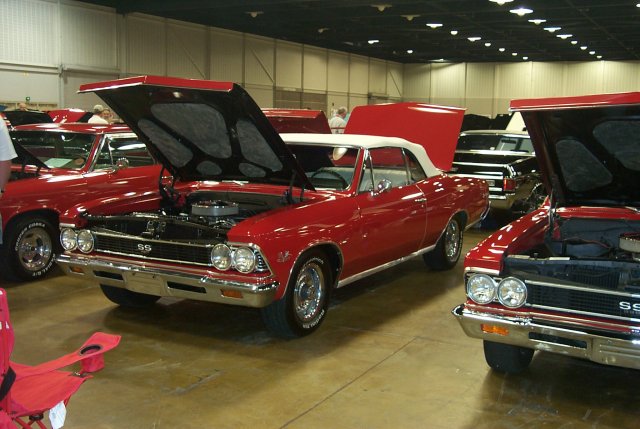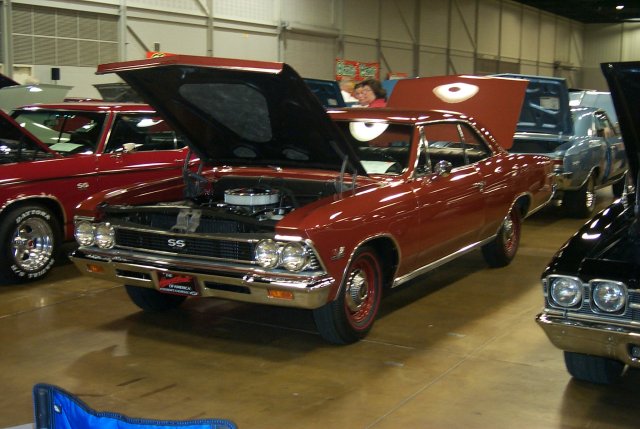 Or maybe you prefer a nice hardtop instead?